Consistent Workers' Compensation Attorney Represents California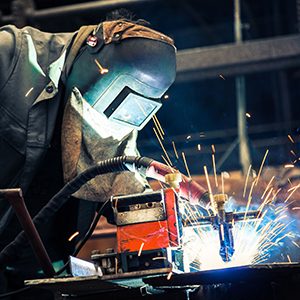 If you need to file a claim related to a recent workplace injury in California, it is important to speak with us as soon as possible about your case to understand your obligations and rights. Our aggressive workers' compensation lawyers can help ensure that you are receiving all of the benefits to which you are entitled.
Holding Insurance Companies Accountable
Workers' compensation insurance is a compromise in which employees surrender their right to file a lawsuit against their employer in the event of a workplace injury in exchange for receiving financial compensation that covers lost wages and medical bills. This compromise works well when insurance companies honor the employee's claim. Unfortunately, this is not always the case.
Workers' Compensation Benefits
Under California law you are entitled to certain benefits by having workers' compensation insurance. These include:
Medical benefits
Temporary disability
Permanent disability
Vocational rehabilitation
Death benefits
Benefits for compensable consequences
These benefits differ from damages you would receive in a civil case and you do not have to find fault with your employer to collect them. Even if you caused the injury yourself, as long as it happened at work, you are entitled to these benefits.
Your Rights Beyond Workers' Compensation Insurance
Workers' compensation insurance may not be the only way to recover from the financial difficulties a workplace injury can cause. You may be entitled to sue for further compensation if any of these situations apply:
Your workplace injury was caused by a defective or unsafe product
Your injury is a result of exposure to a toxic substance
Your employer's misconduct or negligence was the cause of the injury
A third party is responsible for the workplace injury
Your employer doesn't have workers' compensation insurance
Workplace Injuries in California
In California, even if your employer does not carry workers' compensation insurance, you may have access to compensation available through the Uninsured Employer's Benefits Trust Fund (UEBTF). These funds can help sustain you while you are filing a civil lawsuit for your injury. It is also possible in California to file a lawsuit against your employer for intentional physical or mental harm against you. We can help you file your claim with the UEBTF and evaluate the possibility of a civil action against your former employer.
Injuries resulting from presence on a public or private property are common and may be the fault of the property owner. These injuries are typically caused by poor maintenance conditions, failure to provide notice of a defective or dangerous situation, or failure to remedy a defective condition within a reasonable period of time. When these types of injuries occur at work, you may be entitled to both workers' compensation and premises liability compensation.
It is not your responsibility as an employee to ensure your workplace is safe and secure. If your employer failed to properly maintain your office environment or job site you could qualify for more compensation beyond your workers' compensation claim. Submitting overlapping claims can be confusing and complex, and you will need an experienced attorney who can navigate the complexities of insurance laws.
Let's Get to Work
An experienced workers' compensation attorney can help you with your case in other ways. For instance, if you believe your employer has been discriminating against you or has been harassing you since you filed your claim, you may be able to recover other benefits or penalties directly from them. If the insurance company providing the insurance is late in making benefit payments to you, they may be liable for penalties as well.
LEGAL NOTICE: Making a false or fraudulent workers' compensation claim is a felony subject to up to 5 years in prison or a fine of up to $50,000 or double the value of the fraud, whichever is greater, or by both imprisonment and fine.
The Law Offices of Timmons, Owen, Jansen & Tichy Inc. defend Sacramento, San Andreas, Davis, Yuba City, Woodland, and surrounding area employees struggling with workers' compensation and personal injury claims. Call (916) 444-0321 now to speak with an experienced California injury attorney.