Product Liability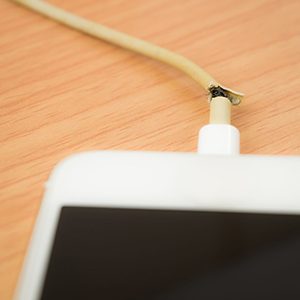 A poorly manufactured product can cause tremendous harm. Improper labeling or marketing may result in a serious injury. When you purchase a product, you trust that it is safe to use. It must be marketed, manufactured, and labeled properly in accordance with state and federal regulations. If you have suffered an injury due to negligence at any of these stages, you may be entitled to compensation.
Holding Perpetrators Responsible
Every year millions of Americans are injured as a result of using malfunctioning or defective products. The cost of medical bills and lost wages involved in these kinds of injuries amounts to billions of dollars. If either you or a family member has sustained a significant injury due to a malfunctioning or defective product, you should consider filing a personal injury lawsuit against the manufacturer. Often the manufacturer will claim that they cannot be held liable for such injuries because the product that caused the injury was used incorrectly, or because the product warranty was expired; however, the laws and regulations surrounding commercial product liability in California are very complex and your case may well have merit. It is critical to work with an experienced product liability lawyer and personal injury attorney.
Types of Dangerous Product Injuries
In spite of the determination of state and federal authorities to keep potentially dangerous products from becoming available for purchase, such products often slip through the regulatory cracks. Examples of these products include:
Defective brakes
Defective airbags
Tainted medicine or food
Inadequately labeled pharmaceuticals
Defective safety devices such as fire detectors
Medical devices such as cardiac implants
Sports and recreational materials
Tire blowouts
Post collision fires
Defective medical devices
Door latch failures
Seat belt failures
Structural or component failures
Industrial machinery
Breach of Warranty
This is one of the three basic theories on which a liability claim is based. Breach of warranty is based on contract law and doesn't require proof of negligence or fault on the part of the manufacturer. If you are injured or your property is damaged while using a product which didn't meet the terms of its warranty, you need to contact our attorneys.
Negligence
If you are injured because a manufacturer or seller didn't exercise reasonable care in the design, manufacture, inspection, or testing of a product, the responsible party may be held liable due to negligence.
Strict Liability
Under the theory of strict liability, the injured party only needs to show that the product is defective due to design defects, manufacturing defects or failure to warn defects that existed prior to the manufacturers release of the product. Failure to warn simply means that the product lacked a reasonable warning.
Experienced Product Liability Representation
Many times, the defendant companies of a product liability case hire large firm attorneys who specialize in discouraging your efforts to exercise your rights. We can help to ensure that your rights are upheld. In any personal injury case, you don't pay us unless we collect money for you.
The Law Offices of Timmons, Owen, Jansen & Tichy Inc. represent victims of product liability throughout Sacramento, Woodland, Davis, Yuba City, San Andreas, and the surrounding areas. Call (916) 444-0321 now to schedule your initial consultation.