Medication Errors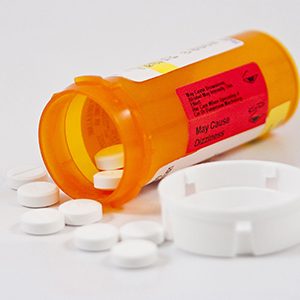 The phrase medication error sounds harmless enough, but tens of thousands of people die every year from medication errors in the United States and millions more are injured. A study at the Harvard School of Medicine in 2010 estimated that 18% of patients are injured by preventable medication errors annually in the United States. If you or a loved one has suffered injury or death as a result of a medication error in California, you need a skilled and experienced medical malpractice attorney immediately.
At the Law Offices of Timmons, Owen, Jansen & Tichy Inc., we are proficient at dealing with a wide range of medical malpractice issues including medication errors. We have over 30 years of experience working with clients seeking justice for medication errors and we are steadfast in our dedication to protecting your rights. Call us today at (916) 444-0321 for a free consultation.
You Have The Right to a Safe Healthcare Experience
It is well known to healthcare professionals that as a patient you have certain rights when it comes to medication administration. These rights include:
The right patient: was the medicine you received intended for you or for someone else?
The right medication: did you receive the prescribed medication?
The right dose: was the medicine administered in the correct amount?
The right route: was the medicine delivered as prescribed – i.e., orally vs. intravenously or topically?
The right time: was the medication given when it was supposed to be?
The right documentation: did the health care professionals involved document the medication correctly?
The right reason: was the medication given to you for the right reason?
The right response: was the response from the medication the correct response or was it unintended or unexpected?
If healthcare professionals have given you medicine that was intended for another person or compromised any of the other rights of medication administration in any way, they have committed a medication error and may have opened themselves up to charges of medical malpractice.
Holding Health Care Professionals Responsible
As the patient, it is not your job to monitor healthcare staff for violations of their medical administration rights. If a doctor, nurse, or pharmacist has been careless in their duty and injured you or a loved one because of a medication error, they are liable for damages related to it. Did you incur additional medical expenses because of a medication error? Did you lose wages due to prolonged absence from work because of a medication error?
30 Years of Medical Malpractice Experience
At the law offices of Timmons, Owen, Jansen & Tichy Inc., you will find that we have the experience and skill necessary to prosecute those responsible for violating your rights as a patient due to a medication error. If you have been the victim of this kind of negligence in California, call us today.
The Law Offices of Timmons, Owen, Jansen & Tichy Inc. provide Sacramento, Woodland, Davis, Yuba City, San Andreas, and surrounding area clients with exceptional medical malpractice defense, including cases involving medication errors. Call (916) 444-0321 for more information.