Principled Medical Malpractice Attorney Defending California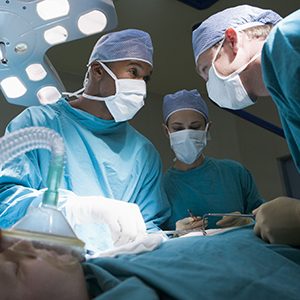 Every year almost 100,000 people die in the United States due to medical malpractice. Many more suffer sickness and injury. If you or a loved one has suffered an injury as a result of negligence or misconduct on the part of a healthcare professional, it is important that you speak with our skilled medical malpractice attorneys. You may be entitled to collect compensation to cover medical expenses and lost wages related to your medical malpractice injury as well as damages for pain and suffering.
California Medical Malpractice Lawyers
A physician has a responsibility to care for the health and well-being of their patient. When a doctor fails to honor this requirement as far as reasonably possible, this can be considered professional negligence or medical malpractice. If you were injured or became ill due to the negligence of a doctor, pharmacist, or medical specialist in California you may be able to file a malpractice lawsuit.
Types of Medical Malpractice
Although there are many possible cases involving medical malpractice, some of the more common include:
Making errors involving treatment, prescriptions, or medications
Causing birth injuries during delivery
Delaying a cancer diagnoses
Failing to diagnose and treat medical emergencies such as heart attacks and strokes
Failing to diagnose serious medical conditions
Making mistakes during surgical or anesthetic procedures
Causing vision loss or blindness as a result of non-eye-related surgery
There are many ways our aggressive medical malpractice lawyers can help you pursue your case. We will interview witnesses, consult experts, work with insurance companies, and collect evidence on your behalf. Even if you are not sure you have a case, you should speak with us as soon as possible. We are dedicated to pursuing justice against negligent medical providers and offer a free consultation.
Medication Errors
Taking the wrong medication or incorrect dosage of said medication can have serious and damaging effects. Healthcare professionals have an obligation to ensure the medication you are prescribed is right for your condition, is the proper amount, and doesn't interact negatively with any other medications you may be taking.
Mistakes of this nature may cause severe injury or even death. If you or your loved one has suffered an injury as the result of a medication error on the part of a physician or pharmacist you may be entitled to compensation. Our medication error attorneys will build your case to ensure the responsible parties are held accountable and you receive the proper restitution.
Securing Your Future
No one expects to be the victim of medical malpractice or medication errors. It can be shocking and traumatizing to realize that the person to whom you entrusted your healthcare has instead caused you harm. Let us handle your legal issues so you can focus on healing.
What is medical malpractice?
Medical malpractice occurs when you are injured or become ill because of negligence or misconduct on the part of a healthcare professional. Examples include errors in prescribing treatment or medications, fetal injuries caused during birth, or failure to properly diagnose conditions. If you believe you have suffered an injury at the hands of a healthcare professional, contact us to learn what compensation to which you may be entitled.
The Law Offices of Timmons, Owen, Jansen & Tichy Inc. counsel Sacramento, San Andreas, Yuba City, Davis, Woodland, and surrounding area clients struggling with medical malpractice claims. Call (916) 444-0321 now to get started.